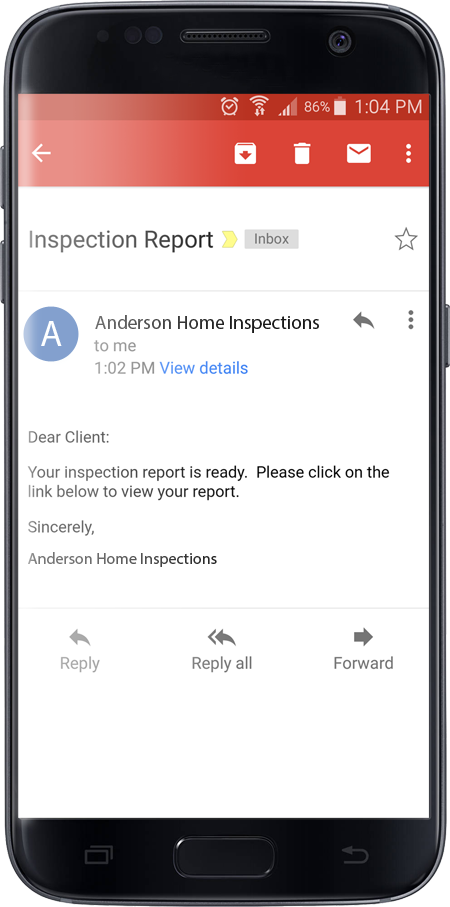 Your Convenience Matters
We understand how busy the modern lifestyle is. That's why we take steps to make your home inspection as convenient as possible.
Inspection reports are in an easy-to-read PDF format.
Your report will be emailed to you within 24 hours.
We're pleased to have buyers or sellers attend their home inspection.
We have a licensed Radon Tester on staff.
We work with a licensed WDO/termite inspector to provide top-notch service.
We can schedule multiple services at once to help you save time.
We Provide a Personal Touch
Our home inspector doesn't conduct inspections as if it is a mechanical process. Instead, his personal style and extensive experience will help highlight any issues you need to be aware of concerning the home.  For example, we're not restricted to checking only a core list of components. Instead, we're also able to look at any unique systems or items to ensure you receive a fully comprehensive report.